About the Project
SAMA has been shipping 40-foot containers to Sudan since 2018. Each container carries at least ~ 5 Metric Tonnes of High-Quality Medical Supplies re-purposed from US hospitals. These are then distributed to Public Sector Hospitals throughout Sudan.
Container#6
~ 5 Metric Tonnes of Medical Supplies
~ $250,000 Fair Market Value
On January 24th, 2023, Container#6 arrived in Soba (outskirts of Khartoum) and is pending clearance by the Sudan authorities. Once it is cleared, these Medical Supplies will be distributed to Sudan Public Sector Hospitals that are facing a sharp shortage.
SUDAQ
Container#6 is jointly funded with the Sudanese Doctors Association in Qatar (SUDAQ).
SUDAQ is a non-profit, educational, and humanitarian association. Its members are medical Sudanese professionals in Qatar.
Distribution Plan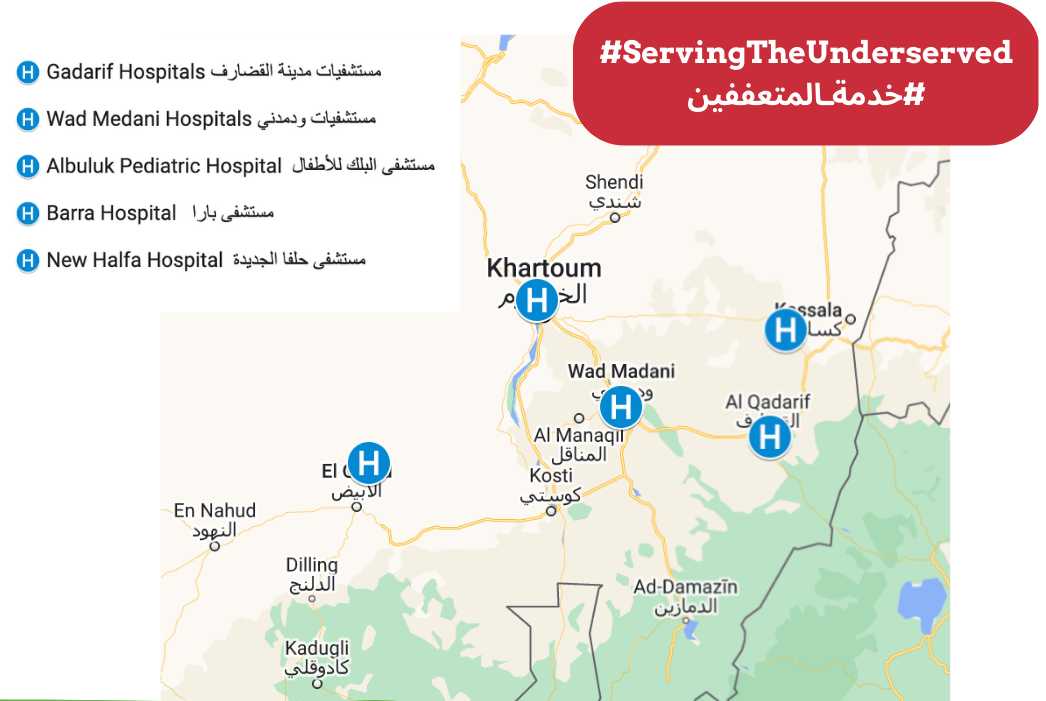 Medical Supplies to Sudan
Donate Today
We are raising funds to cover the cost of shipping the container
Every $1 you donate, get ~$7 of Medical Supplies for Sudan
Your Donation Today will ease the pain and suffering of those most in need.
Credit Card
Sudan: Bank of Khartoum 1827115
Check to "SAMA"
Mail to 13211 Moss Ranch Lane, Fairfax, VA, 22033