Milestones

Early Experience (2015 – 2018)
This program started in 2015 when Sudan was still under international sanctions. SAMA successfully obtained a license from the Department of Treasury, Office of Assets Control (OFAC) to export donated medical supplies to Sudan. Table 1 outlines the airfreight shipments from 2015 to 2018.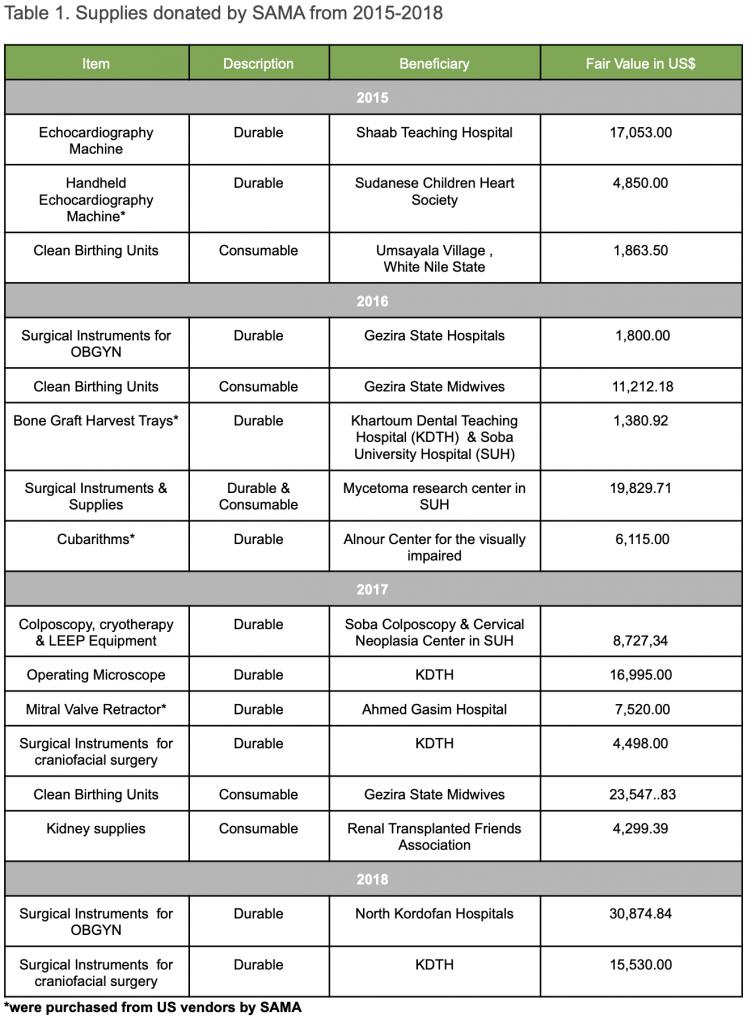 Summary of Containers shipped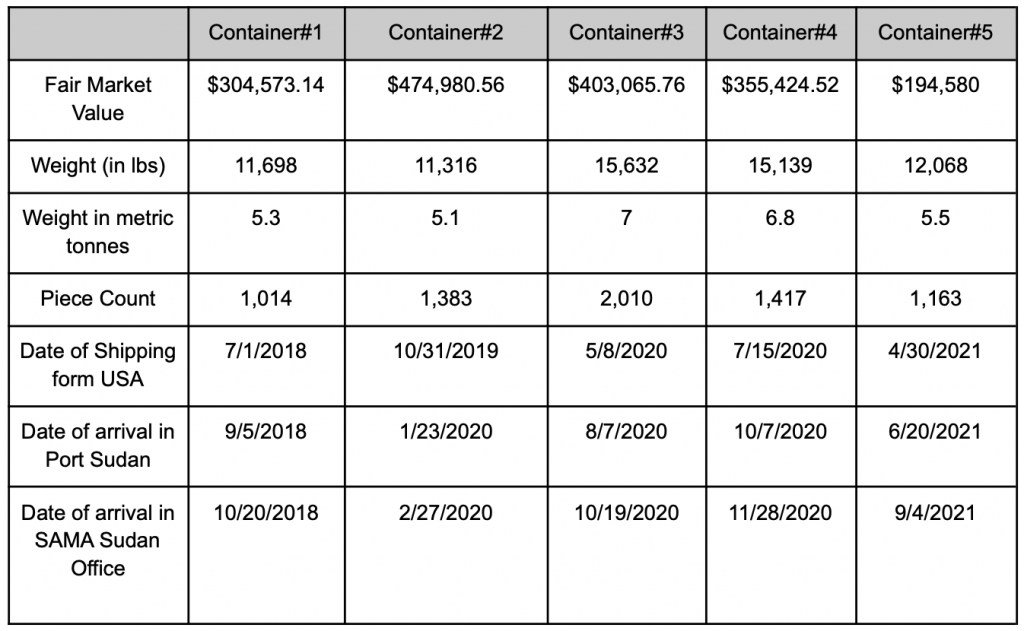 Examples of donated supplies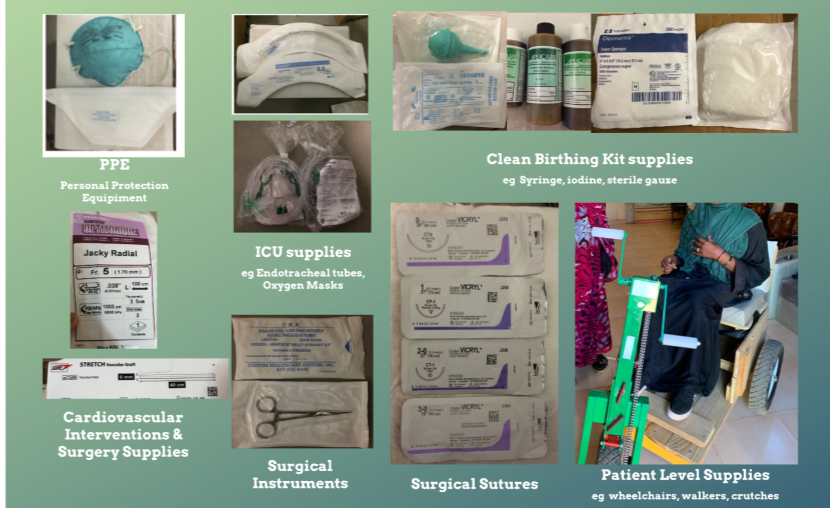 Container #1 (2018-2019)
After establishing its' Sudan Office with permanent local staff in Khartoum, SAMA shipped its first 40-foot container (Container#1) valued at $304,573.14. It arrived in Khartoum in October 2018, was stored in a donated space at Soba University Hospital, and was distributed over a 12 months period to ensure that they are delivered to those in need.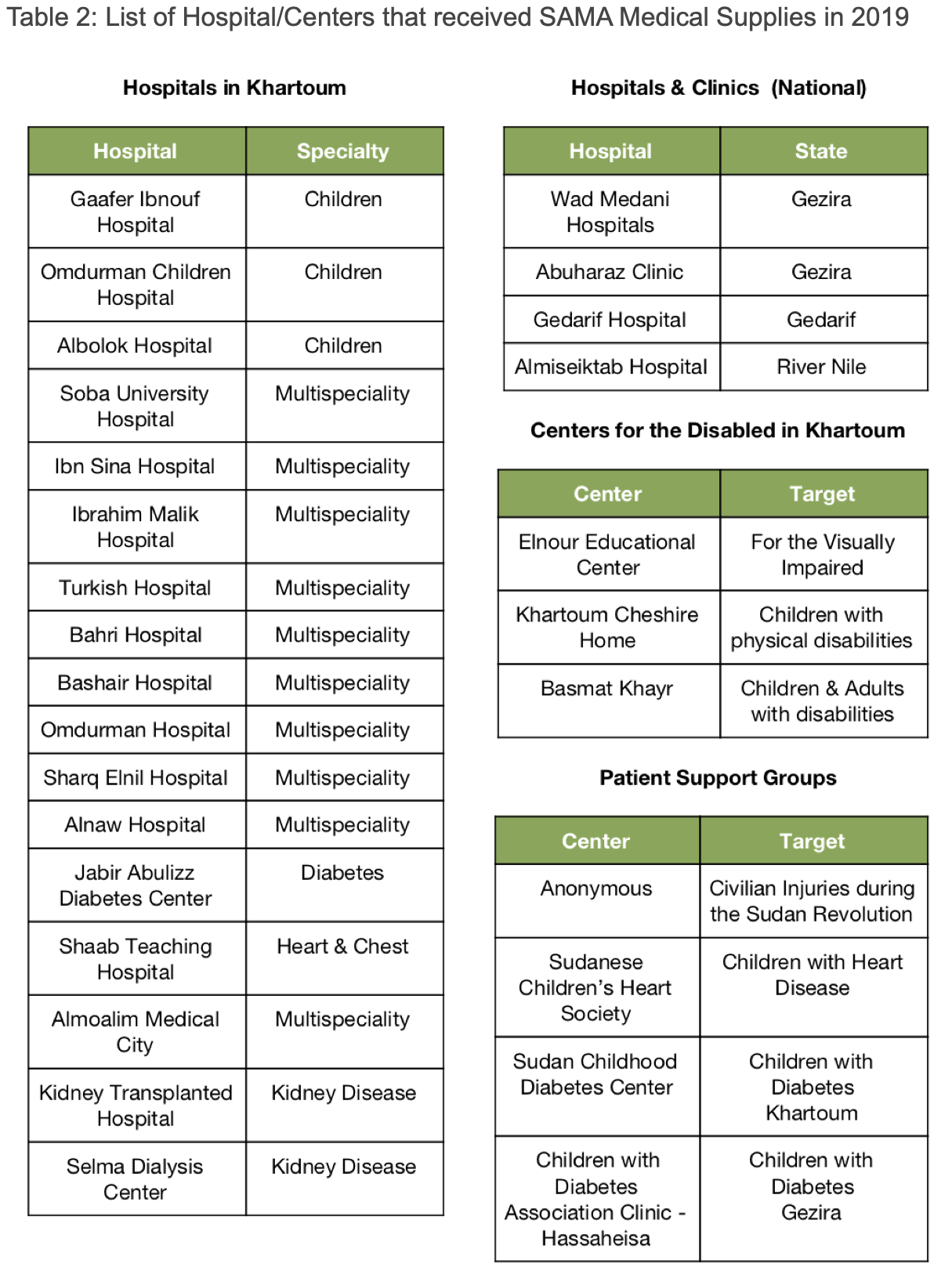 Container#2 – Covid 19 Response
Container#3-Covid 19 Response
Container #3 was funded by the coalition of Sudanese organizations against COVID-19 and distributed in Sudan by Sadagaat Charity Organization
Container#4-Covid 19 Response
Container #4 was procured in partnership with the Sudanese Doctors Union of Ireland. The value of the supplies was $355,424.52. Container #4 arrived at SAMA premises on the 28th of November 2020. With the help of SAMA volunteers, more than 1,400 boxes were categorized and arranged within the office space. Personal Protection Equipment (PPE) was distributed to eight COVID-19 isolation centers within Khartoum State.
Container#5
Container #5 was procured in partnership with the Sudanese Doctors Union of Ireland and the Sudanese Peace and Music Festival. Container 5 arrived at the SAMA Sudan office on the 4th of September 2021. During the month of September, SAMA was able to distribute medical supplies to 13 hospitals in and outside of Khartoum State.
Container#5 Impact Assessment