Internship Alumni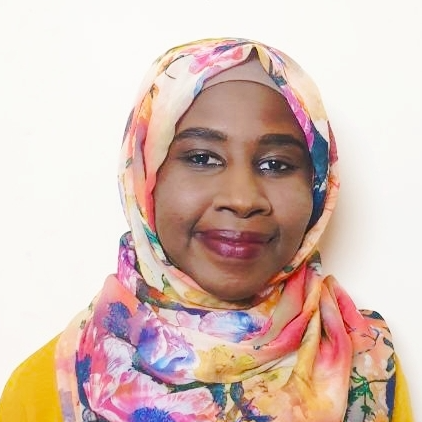 Definition
SAMA Internship is a 3-6 month internship experience.
Interns are paid a stipend after every 3 months and have clear learning objectives. They meet regularly with supervisors who provide mentoring and training.
Leadership
Director: Dr. Salaheldin Abusin
Selection/Review Committee:
The Program
All Interns will be involved in Project ECHO

All interns will work from home 

Additional roles

RedCap – Electronic Data Capture/Research

Zoom Virtual Learning Sessions – beyond Project ECHO

Moodle – Learning Management System
Skills Acquired from Internship (Learn by Doing)
All Interns will get training in

How to coordinate a virtual educational program- Project ECHO Coordinator
How to moderate a virtual learning session – Project ECHO Facilitator
Presentation Skills
Social Media Content Creation
Organizational Skills

Time Management
Teamwork & Collaboration
Project Management
Multi-tasking

IT Skills

Zoom
Google Workspace (Calendar, Gmail, Docs, Sheets, Forms)
YouTube
Trello

Depending on Interest and Performance, some Interns may get training in

Red Cap – Electronic Data Capture
Report Writing
Scientific Writing
Grant Applications
Intern Recruitment/Retention Process
All interns are evaluated every 3 months
Based on performance, the internship may be extended for a further 3 months  
Vacant positions are announced through the SAMA website, social media
The selection and Review committee reviews applications and selects the best fit for the role after a formal interview
Reviews from 2022 Interns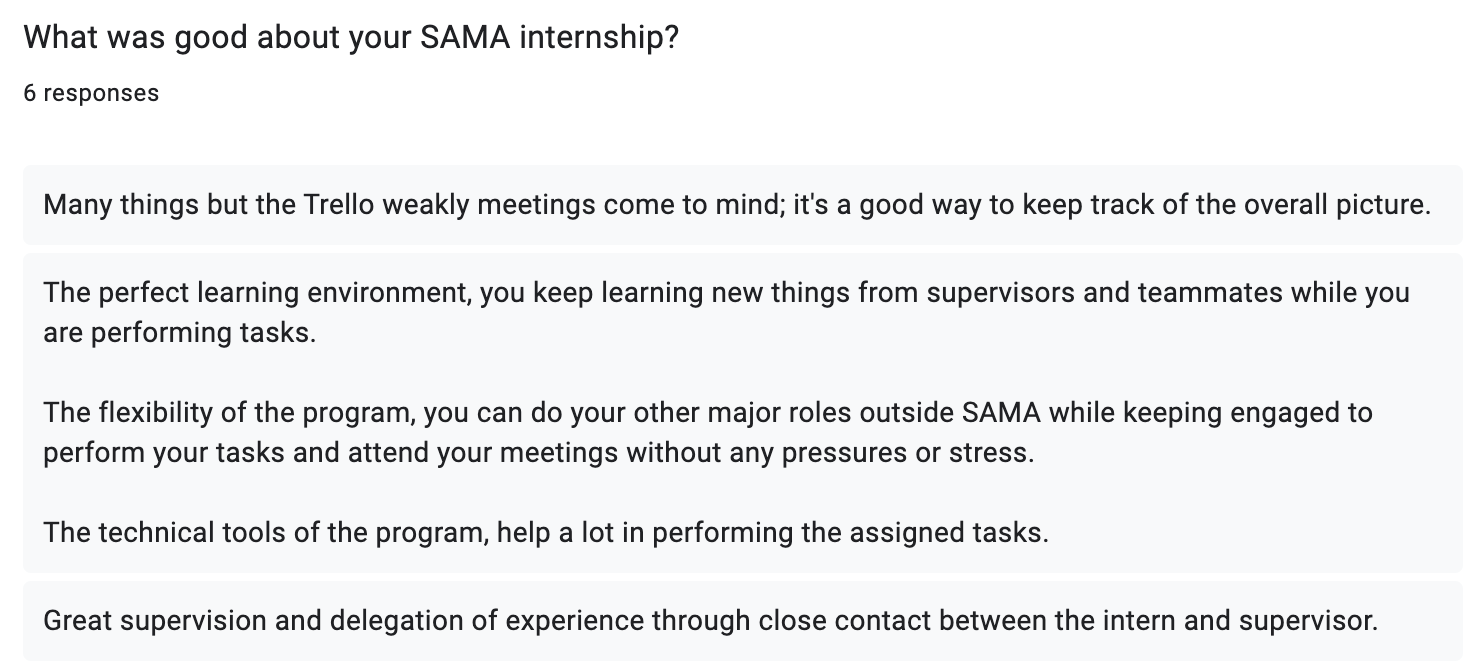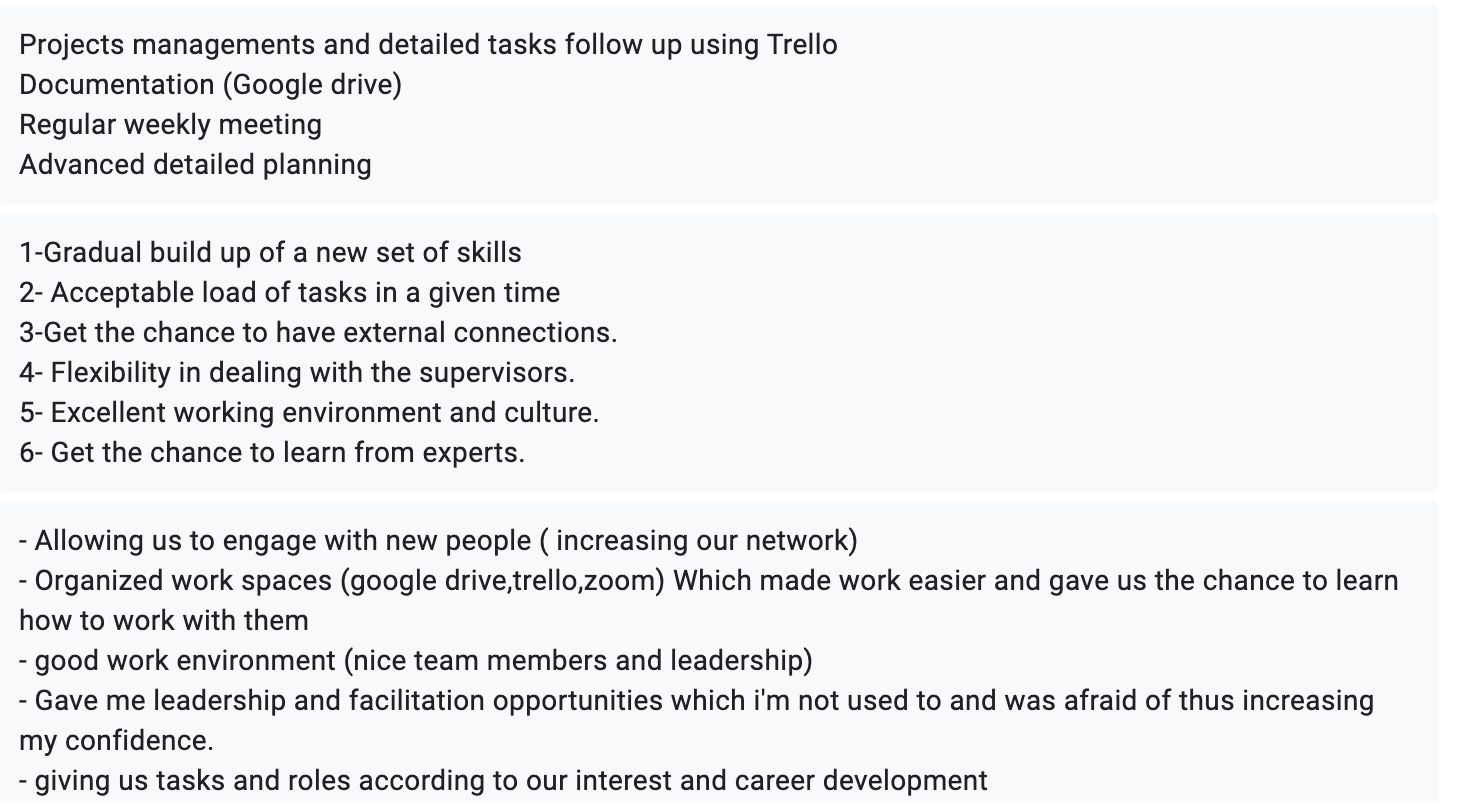 Post Internship Opportunities
Join a SAMA Research Working Group
Intern Achievements
Wisal Mirghani Eltayeb – November 2022
Wisal Mirghani, SAMA intern, traveled to Nairobi, Kenya, and participated in VRiMS 8.
Virtual Reality in Medicine & Surgery (VRIMS) is an immersive experience for clinical demonstrators of medical and surgical techniques and simulation training. The VRiMS group is based at Queen Victoria Hospital, East Grinstead, Brighton and Sussex Medical School, and the Royal Sussex County Hospital, United Kingdom.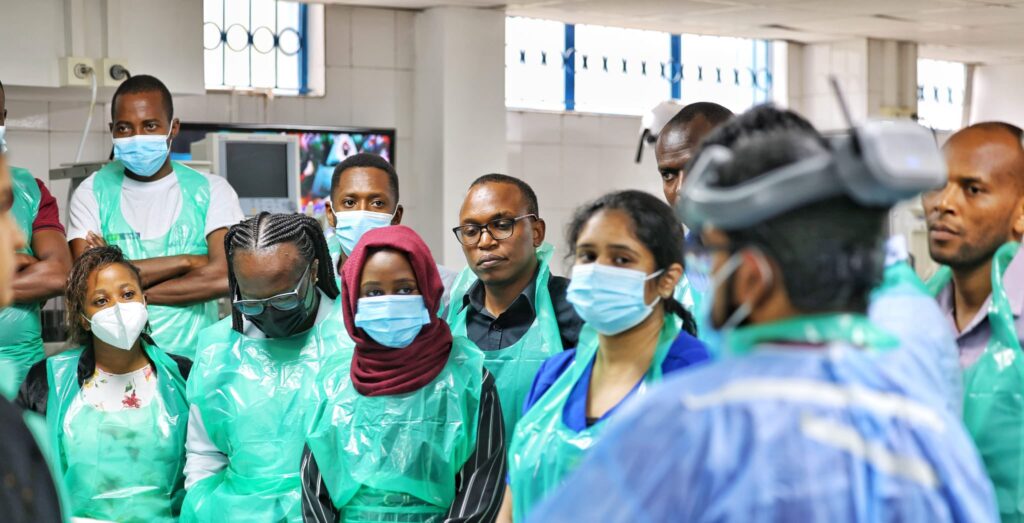 Azza Alfadil Abbas – March 2023
Dr.Azza Alfadil, SAMA intern, traveled to Bangkok, Thailand to present Dialysis ECHO's impact in Sudan.
Dialysis ECHO is SAMA's Project ECHO program that aims to improve dialysis care in low-resource settings leveraging the ECHO Model "All Teach, All Learn". It reflects Project ECHO's goals of democratization & demonopolization of knowledge.
The World Congress of Nephrology (WCN) is the annual scientific, educational, and networking meeting of the International Society of Nephrology. This year it was held in Bangkok, Thailand.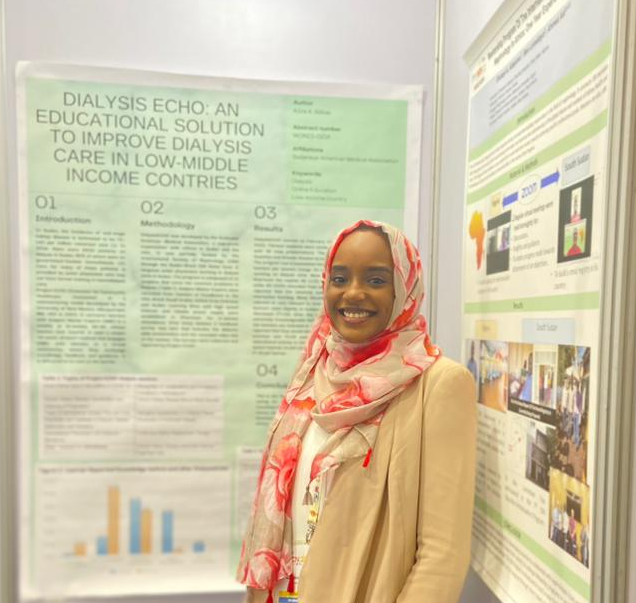 Application (Closed)