SAMA Internship Program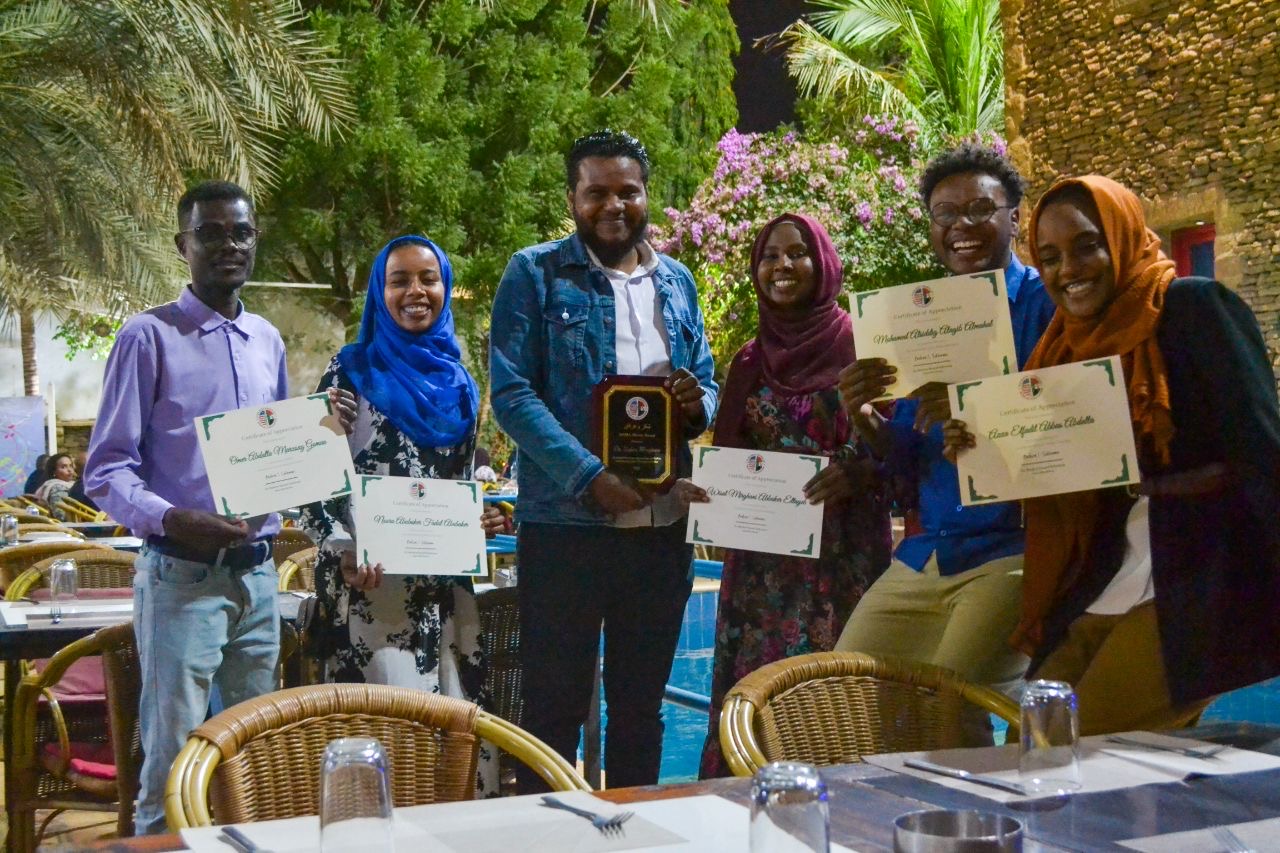 Definition
SAMA Internship is a 3-12 month internship experience.
Interns are paid a monthly stipend and have clear learning objectives. They meet regularly with supervisors who provide mentoring and training.
Leadership
Director: Dr. Salaheldin Abusin
Selection/Review Committee:
The Program
All Interns will be involved in Digital Marketing

All interns will work from home

Additional roles

Zoom Virtual Learning Sessions – Project ECHO

Moodle – Learning Management System
Skills Acquired from Internship (Learn by Doing)
Essential

Project Management Skills
Reporting of SAMA Projects
IT Skills

Zoom
Google Workspace (Calendar, Gmail, Docs, Sheets, Forms)
YouTube
Trello

Storytelling/Content Creation
Leadership skills

Supervise volunteers in the digital marketing team

How to coordinate a virtual educational program- Project ECHO Coordinator
How to moderate a virtual learning session – Project ECHO Facilitator

Optional
Intern Recruitment/Retention Process
Essential Selection Criteria
Ability to meet the requirements of the intern position outlined above

Graduate of a relevant to the scope of the job description

Less than 3 years from graduation from university/college

Has a social media account (or willing to create one) to post from SAMA Social Media channels

the intern will post from the SAMA Social media account

For them to do so, they must have a social media account

Lives and works in Cairo for the duration of the appointment

Has access to reliable internet

Has access to a computer with a functioning webcam and microphone/speaker
Desirable Criteria
Certification in English language competency e.g. OET, IETLS …
Start Date January 2nd, 2024
Duration 3-6 months
Recruitment Process
Vacant positions are announced through the SAMA website, social media

The selection and Review committee reviews applications and selects the best fit for the position after a formal interview
Intern Evaluation/Retention Process:
First Evaluation at one month:

The intern will be evaluated at the end of the first month

If performs well, will continue in the position for a further 2 months

Second Evaluation at three months:

The intern will be evaluated at the end of the 3 months

If performs well, will continue in the position for a further 3 months

If the intern continues to perform well, they may be able to extend for a further 6 months to complete one year
Poor Performance
In the event of poor performance, interns can be relieved from their responsibilities at the end of the month.

Examples include but are not limited to:

Code of Conduct Policy Breach

Confidentiality Policy Breach

Consistent inability to perform assigned tasks

Showing up late for meetings, or not showing up
Performance Evaluation, Letters of Recommendation
Will be issued by the Executive Director on request based on performance after completing the internship.
Post Internship Opportunities
Fulltime employment with SAMA 
Reviews from 2022 Interns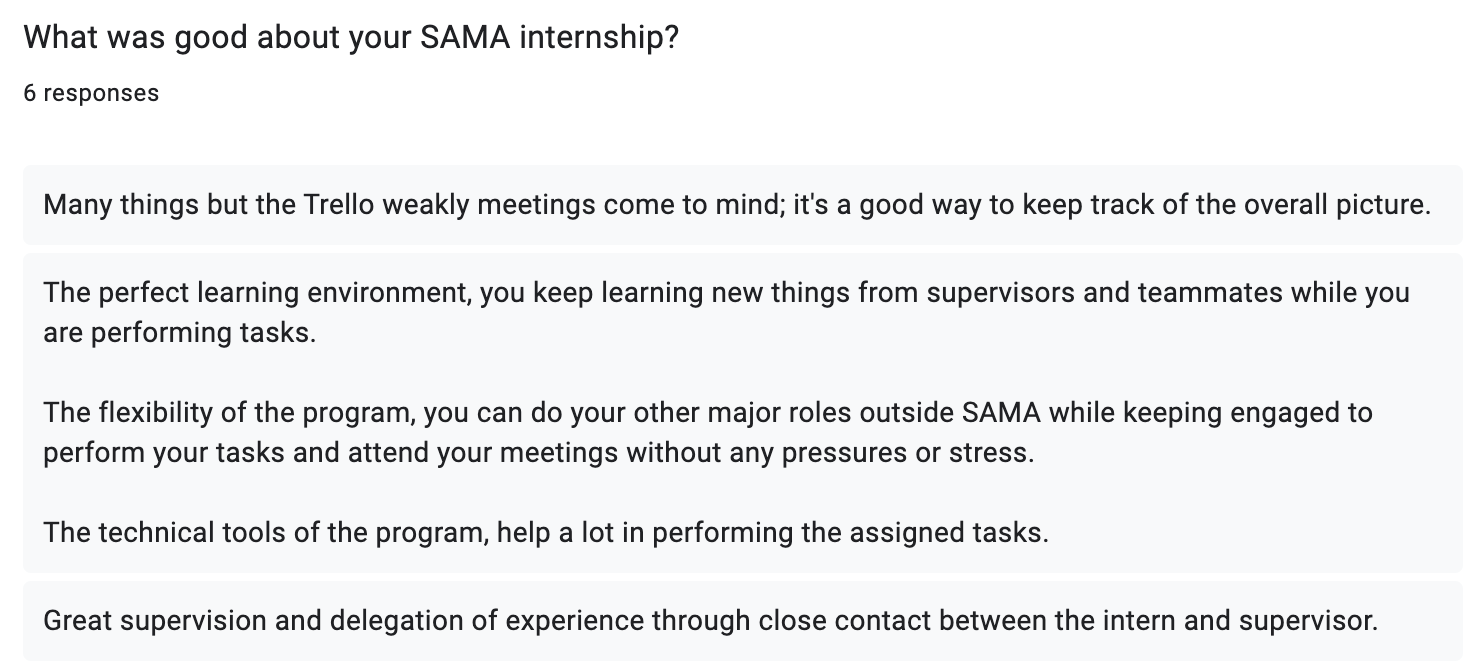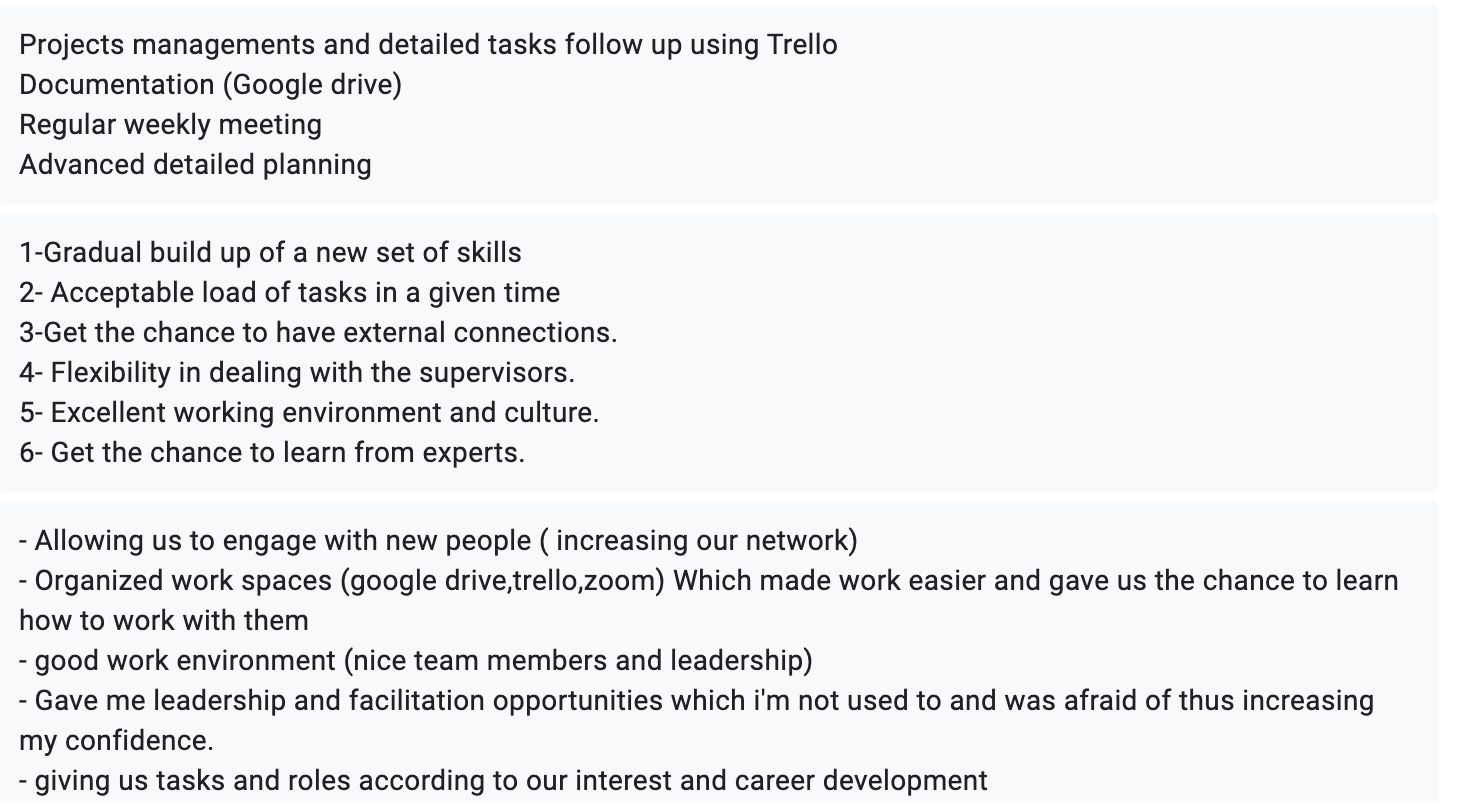 Post Internship Opportunities
Click here to view our alumni achievements
Application (Closed)