Background
Rheumatic heart disease (RHD), the leading cause of acquired heart disease in young people worldwide, is the sequelae of a simple throat infection. It is highly prevalent in Sudan leading to premature mortality and significant morbidity in children and young adults.
In its early stages, RHD is subclinical and can progress to severe disease if not treated. Echo technology advances enable small Handheld Echocardiography (HHE) machines to diagnose RHD in its early stages. There is good evidence from many studies that HHE is a reliable, sensitive, and specific tool for RHD diagnosis.
The project
In 2015, the Sudanese Children's Heart Society launched the Sudan Handheld Echocardiography Screening Project (SHES). SAMA supported this project by funding the purchase of 2 HHE devices. An additional 2 devices were purchased by another nonprofit organization.
Results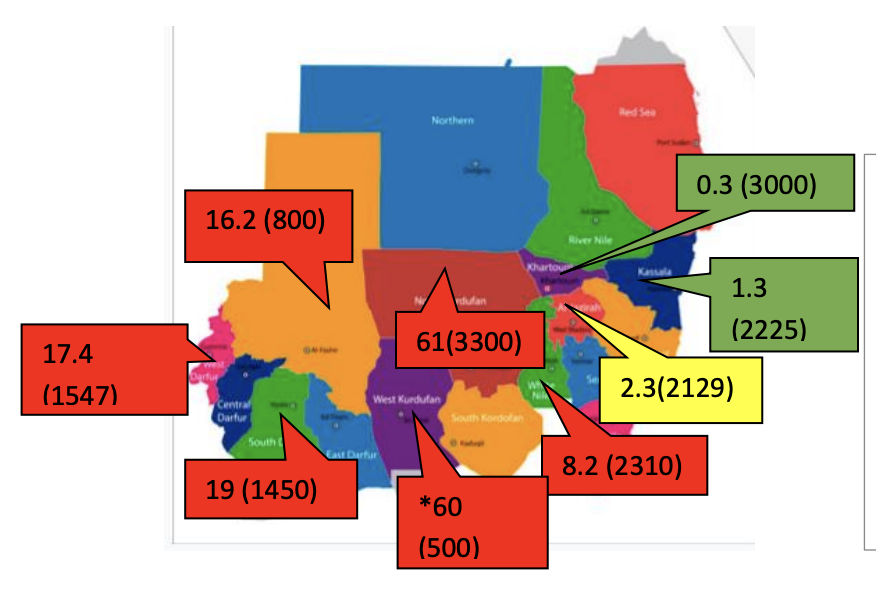 By June 2022, SHES completed screening for RHD in 9 states in Sudan (see map). It demonstrated a high prevalence in Kordofan and Darfur States.
The research project resulted in the creation of an RHD Control Center in Elobaid, North Kordofan.
Publications