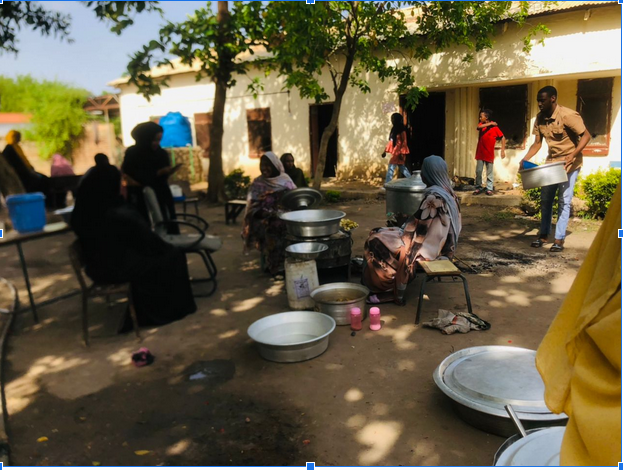 0
+
Internally Displaced Served in Kosti
Background
Since the war broke out on April 15th, 2023, more than 4.5 million were forced to flee Khartoum. Many of those displaced are now without shelter, food, and healthcare.
According to IOM reports, the White Nile state received 277,000: 30% are in displaced camps, and 7% have taken refuge in schools and public buildings. Those displaced are in urgent need of basic life necessities on a daily basis.
Since June 10th, 2023, SAMA has funded the feeding of the IDPs in Kosti, the White Nile state
Scope of support
Project details
Raw food materials (wheat flour, lentils, oil, vegetables, meat, … etc.) are purchased and then served as cooked meals prepared in the camps. To date, SAMA supported the feeding of over 3000 IDPs, who are taking refuge in 17 IDP camps in Kosti.
Implementing Partner كلنا قيم
Donate Today
Credit Card
Zelle
After you make your donation, please send an email to [email protected] with the project you want your donation to go to. This allows us to allocate your fund to the project of your choice and issue a formal receipt that you can use for tax purposes.
Check to "SAMA"
Mail to 13211 Moss Ranch Lane, Fairfax, VA, 22033
In the memo, write "Kosti"