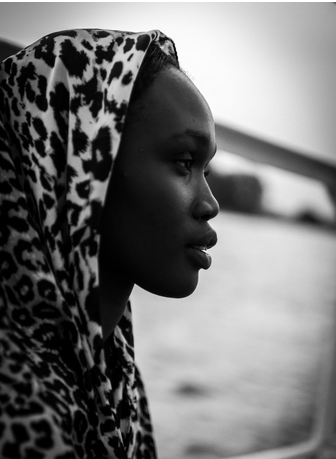 Aisha came from Khartoum and is currently staying with her family in an internally displaced camp in Kosti.
"Our home is in Elshegaylab on the south side of Khartoum. When the war started, a lot of men with guns settled around the neighborhood started, I could hear the bullets and see the fires from the explosions."
Aisha became tearful after talking about her home, she continued, "Our small two-bedroomed house was our home for many years. On April 25th, men with guns came in big trucks and set up tents in the children's playgrounds. The sound of children playing outside was replaced with the sounds of gunshots and explosions. The walls of our small homes were now riddled with bullets.
We lost power, then we lost the water supply, and we couldn't stay in our home anymore. We had to leave. This was the most painful decision that we had to make.
We fled Khartoum to my aunt's house in Kosti. It was a small house she had a big family, so we couldn't burden her more. We started to look for a place to rent, but we didn't have the money to pay for the rent. We barely had enough money to buy food. With the grace of Allah, a local charity found us a place to stay. The owner of the house was out of Sudan, and his wife and kids were still in Khartoum, he let us use his house. After about a month, his family arrived from Khartoum and we were, again, without a home and needed shelter. We moved to El-khansah camp for the Internally displaced. When we first got there, six other families had already settled in. Today, there are about twenty-four families.
Life in the camp is hard. There are a lot of pregnant women and babies in the camp who need feeding. A nutrition specialist who visited the camp said that both babies and young children were losing significant weight.  The camp food is not suitable for a new mother either. Many people with chronic diseases were struggling to get medications. There are three restrooms for the whole camp. The "We Are All Values" initiative makes a daily lunch meal. That is one less thing for us to worry about.  
Every day, I listen to one of the few radios available in the camp, hoping to hear some good news. I miss my home and want to go back."
As we were finishing up the interview with Aisha a little boy came by and asked us: "Are you here to take us home?"
Interview by Duaa Sharafeldin
Written by Mohammed Essam
Reviewed by Rahiem Shaddad and Salaheldin Abusin