Background
Since civil war broke out in Khartoum on April 15th, 2023, hundreds of innocent civilians have been killed and injured in Sudan; hundreds of thousands have been displaced. Among those are vulnerable cancer patients, who have been displaced from Khartoum to other states.
Scope of support
Feeding Children with Cancer

Chemotherapy and related medications

Medical Supplies – durable and consumable

Cancer care staff pay

Sheltering Internally displaced cancer patients
Working Group
Implementing Partner

Funding Partner Organizations

Cancer Experts
Project – Feeding Children with Cancer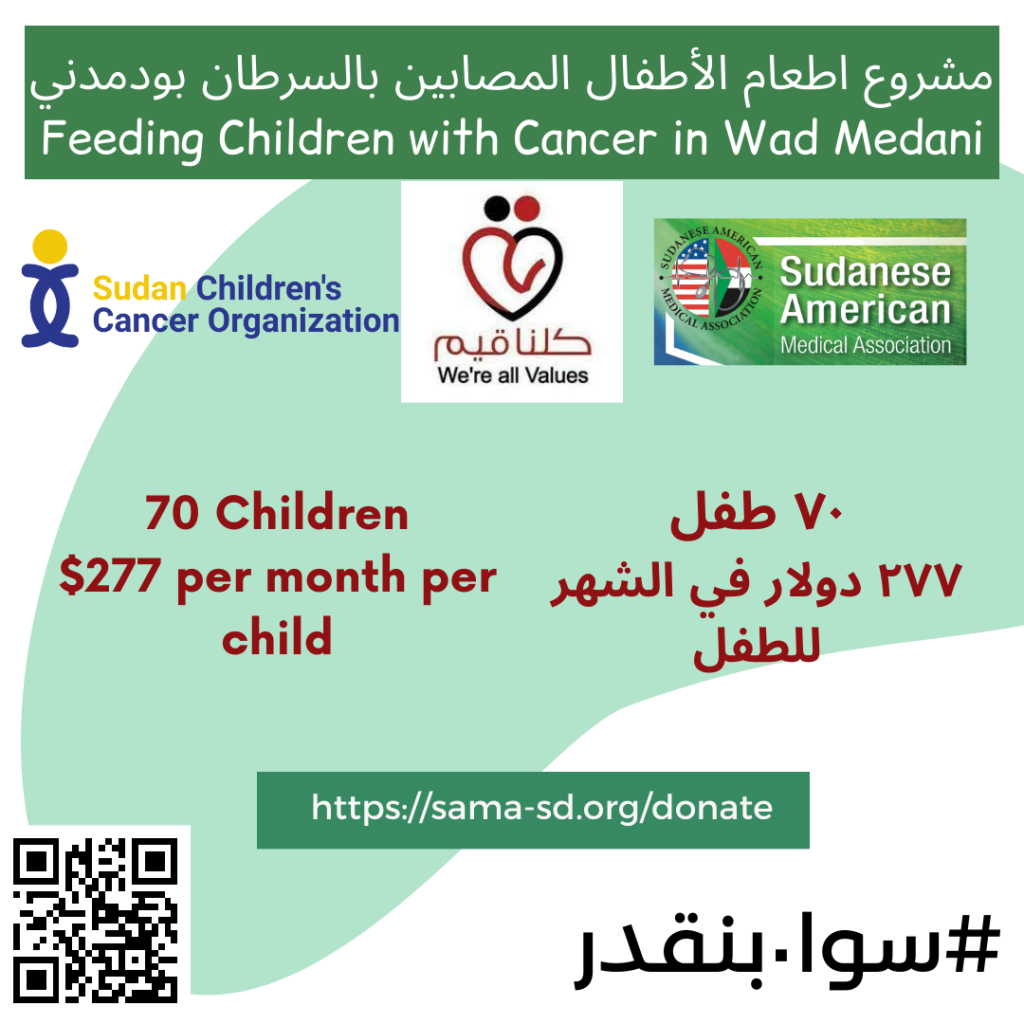 We are working with "We are all Values" in feeding 70 children with Cancer in Wad Medani.
$277 feeds one child for one month.
We are raising $19, 390 to cover the cost of feeding the 70 children.
Feeding Children with Cancer
Donate Today
Credit Card
Zelle
For Zelle Donations "[email protected]"
These donations through Zelle will go to our partner in this project, Sudanese Children's Cancer Organization: a 501(c)3 non profit organization with offices in California, USA, and Sudan.
Check to "SAMA"
Mail to 13211 Moss Ranch Lane, Fairfax, VA, 22033
In the memo, write "cancer"